Programmable Device Shortage Spreads to Consumer Electronics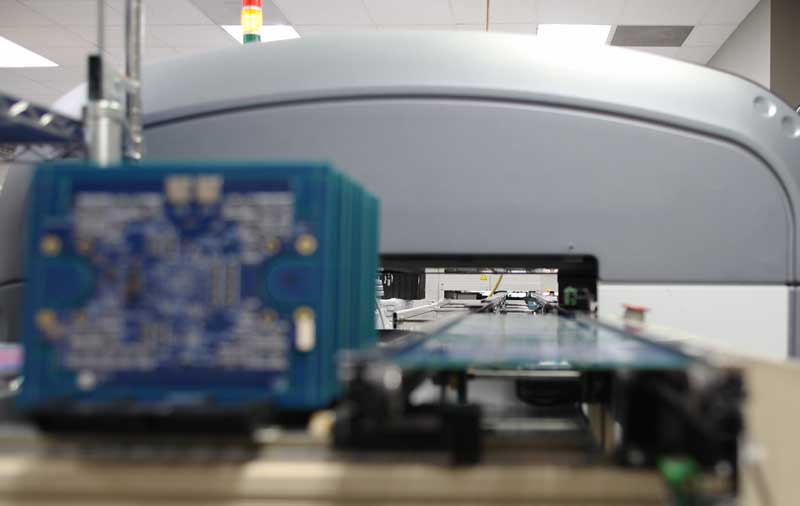 No shutdowns reported in consumer electronics plants; Chip Shortage Demand driving up prices and lead-times
Overview
Shortages are causing ripple effects in other electronics products, such as NextGen Gaming Systems, Laptop Computers, Cloud Computing, Artificial Intelligence systems, and Smart Phones.

There have been no reports of plants or lines shutting down because of the chip shortage.

Many Semi houses are investing in capital equipment in an attempt to meet the demand

Complicating the supply chain issue, programmable devices can't be used without value-added services: programming, inspection, soldering, and test

In a break from "just-in-time" inventory, executives are contemplating higher-than-normal stock, as chips don't take up much space compared to other components

Chinese New Year celebrations could cause some short-term logistical headaches starting this week
Programmable device shortages are causing many automakers to reduce forecasts, or in some cases, to close plants. For instance, shortages are causing ripple effects in other electronics industries, such as NextGen Gaming Systems, Laptop Computers, Cloud Computing, Artificial Intelligence systems, and Smart Phones. The good news is that, as of now, there have been no reports of plants or lines shutting down because of the chip shortage.
Semiconductor shortages are expected to last for the foreseeable future; many Semi houses are investing in capital equipment in an attempt to meet the demand. TSMC in Taiwan plans to increase CapX by 54% in 2021, with additional plans for new factories in the US (source). 
Supply Chain Issues
Rising demand is causing price pressure on raw materials used in semiconductor manufacturing. In addition, there are only a handful of advanced foundries capable of producing advanced chips required for video processing, advanced gaming systems, computing, and 5G phones.
For instance, programmable devices can't be used without value-added services: programming, inspection, soldering, and test. Therefore, without uploading the code to the device for a specific application, a chip is just a small, fairly expensive, and not very useful paperweight.
See "Six Ways to Program Devices" article here 
Auto Production Update
Automotive and industrial equipment manufacturers will continue to experience programmable device shortages at least through mid-2021. Microchip, NXP Semiconductors, and Silicon Labs are among suppliers that have raised prices, in addition to warning of shortages throughout this year.
As of the first week in February, General Motors is the latest automaker to report they're "trimming output" in four factories (source). Thus far, Volkswagen has been among the hardest hit; VW is considering purchasing critical chips directly from manufacturers for the first time (source). In a break from "just-in-time" inventory, executives are contemplating higher-than-normal stock, as chips don't take up much space compared to other components.
See article "Programmable Device Shortage causes Auto Makers to Cut Output, Idle Plants"
Other Headaches
Chinese New Year celebrations could cause some short-term logistical headaches starting this week. All offices and factories close for about 3 weeks, allowing workers time to travel home and back. Therefore, if you were counting on ordering/receiving inventory from warehouses in China next week, you'll have to wait.
For more information on Chinese New Year and some tips on planning ahead, please visit https://www.ewmfg.com/chinese-new-year/
Jon Bondurant is the Chief Operating Officer of BPM Microsystems. He says, "We keep a minimum of six months inventory of critical  electronic components of our programmers and accessories." In addition, when quantities fall below thresholds, they show up on weekly reports. In conclusion, this helps to ensure that BPM won't get caught up in supply chain issues, or has some time to find an alternative source.
Intrigued?
Learn more about BPM Microsystem's Automated Programming Systems Deliver ROI
Wall Street Journal
Detroit automaker plans to trim output at four factories amid limited semiconductor supplies. See More
US Tech
What if a sudden global shortage of a critical electronic component were to occur, one that could cripple the entire defense and aerospace industry? See More
Automotive News Europe
Volkswagen AG, the largest automaker in the world, which warned as early as Dec. 4 about the problem, currently sources chips via major suppliers and has no direct contractual or supply agreements with semiconductor makers. See More
Investor's Business Daily
Semiconductor shortages are hindering the production of everything from personal computers and consumer electronics to automobiles. And some shortages are likely to linger throughout 2021, which is mixed news for semiconductor stocks. See More
Seeking Alpha
The global automotive chip shortage could impact 672,000 light vehicle production units in Q1, according to new IHS Markit data. See More