Programmable Device Shortage causes Auto Makers to Cut Output, Idle Plants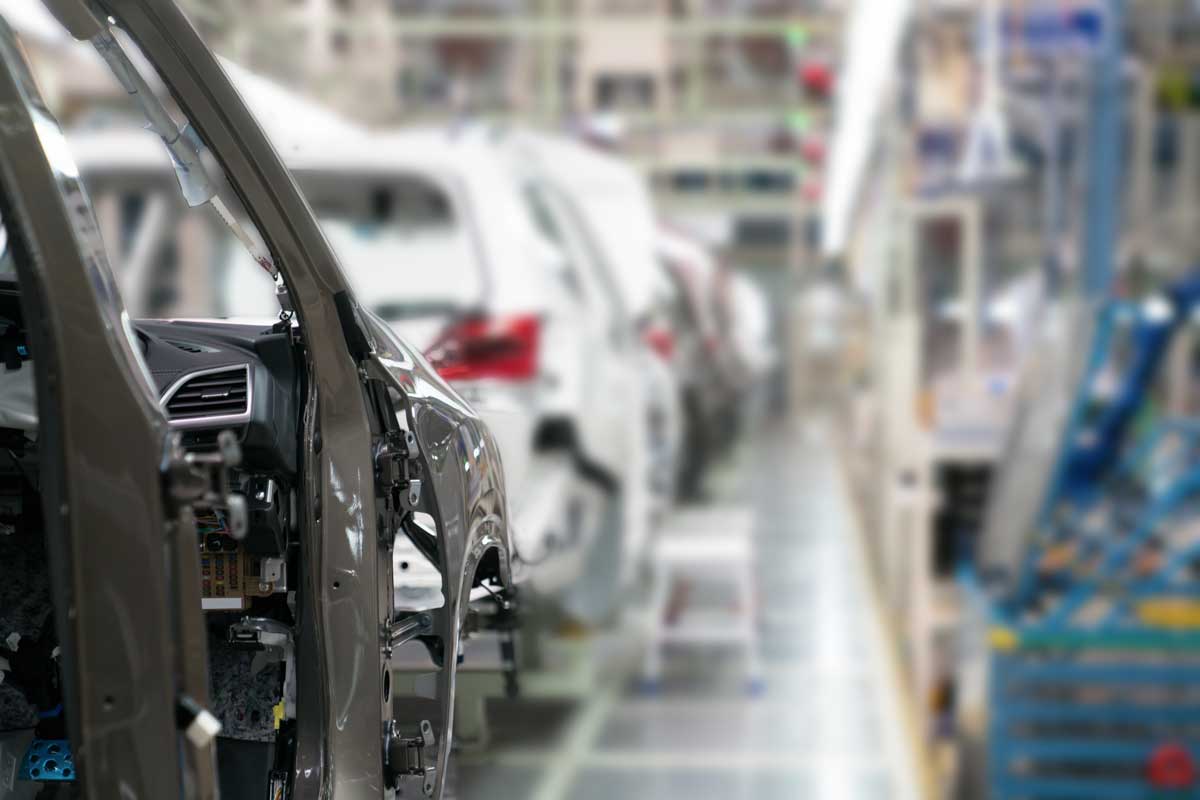 Canceled orders and lack of a backup plan leads to $61 Billion in losses so far in global programmable device shortage
Overview
Affecting Ford, Fiat Chrysler, Honda, Volkswagen AG, Toyota, Nissan

Supply chain disruptions started with canceled orders for chips when automakers closed plants due to Covid

Over 100 different chips used in an average car, helping to control everything from infotainment systems to anti-lock brakes

Semiconductor manufacturers shifted inventories to consumer products in high demand during the automotive lull, such as gaming systems and laptop computers

280,000 fewer vehicles produced than forecast and may balloon to over 500K (AutoForecast)

Other verticals are beginning to be affected: Smart Phones, Laptops
It's being called "Chipageddon" as Automotive Plants around the world deal with programmable device shortages due to Covid-related shutdowns in the spring of 2020. Now automakers around the world are idling lines as they scramble for critical components to meet the market demand.
San Antonio, Texas Toyota plant is only able to produce 60% of demand for the full-sized Tundra Pickup
Louisville, Kentucky Ford plant is idle for a week and has laid off almost 4,000 workers
Volkswagen AG is cutting production in the first quarter of 2021 in China, Europe, and North America
Fiat Chrysler is idling its Jeep plant in Toluca, Mexico, and its sedan plant in Brampton, Ontario (Canada) in an effort to shift production to higher selling models
It takes 6 to 9 months of lead time for the industry to get devices because of complex logistics and just-in-time inventory management
Pent-up demand for automobiles ramped up in the late 3rd Quarter of 2020, and automakers and OEMs were caught off-guard when they were told: "wait." For instance, when they canceled their chip orders, Semi-houses shifted their production to consumer chips in the covid-driven stay-home new reality: new gaming systems from Microsoft and Sony and a huge uptick in laptop orders from stay-at-home employees and students.
Growth of Programmable Devices in Automobiles
On average, a modern car has over 100 chips on-board, and a programmable device shortage of any of the components will cause the production line to grind to a halt. In addition, most manufacturers utilize "just-in-time" inventory to save cost and space, but saving pennies has cost billions: $61 Billion so far.
However, for devices that require programming, this can result in an even greater bottleneck. Infotainment systems, with massive data demands, require up to 20 minutes to program a single device. Electric vehicles (EV) are the fastest-growing segment; while only constituting 3% of global sales, the onboard chips are about three times more valuable than gasoline cars.
Add to the complexity the fact that most of those chips require additional programming for their specific applications. Some lower density devices can be programmed in-circuit; high-density memory devices are usually programmed (either at a programming house or in-house) on an off-line Automated Programming System.  (See "What is the Best Way to Get Devices Programmed" Article)
Logistical Nightmare
With the complexity of the supply chain and the additional demand for consumer chips, automakers may face up to nine months lead time. Above all, in many cases, slower-selling vehicles can't get parts, as pickups and SUVs take priority.
The global semiconductor market is paced to be valued at over $129 Billion in just 4 years, nearly triple 2019 (read more). Driving growth are infotainment systems, smart dashboards, self-driving technology, and green vehicles (many battery efficiencies have been led by programmable devices). See Automotive Programming
Automotive programmable device makers include STMicroelectronics, Nvidia, TSMC, Infineon Technologies, NXP Semiconductor, Texas Instruments, and Toshiba. 
China Hard-Hit
China has been especially hard hit by the chip shortage; it has the largest automotive market in the world but imports the vast majority of chips used to manufacture automobiles.
The components in a car require a more robust architecture than your smartphone: high temperatures, g-forces, etc. Therefore, autos have much longer lifespans than consumer-grade electronics, so the devices need to be durable and reliable and may take up to five years to design and develop.
As of publication, the worldwide shortage has not yet affected non-automotive chip inventories; while semiconductor manufacturers shift production to automotive customers, this may cause other inventories to shrink while they make up for demand.
In Conclusion
Just-in-time inventories need to be balanced against the prospect of line-down due to a lack of components. Manufacturers should inventory a minimum of six months of back-up devices to mitigate shutdowns
Canceled orders for chips have caused semiconductor manufacturers to shift to more profitable and/or more stable inventories
Chip shortages are causing strains on OEMs and programming houses to keep up with the demand for programmable devices
Manufacturers of other products should take heed now, or they may get caught in a logistical nightmare too
To ensure the most bullet-proof inventories for manufacturing lines, contact BPM about in-house solutions for programmable devices 

Output can pace with the production line by adding shifts and/or adding machines in combination with strategic outsourcing

In-house off-line programming provides unmatched efficiencies, producing a lower cost per device, and drastically lowering lead-times

Source Code can be updated daily, allowing the line to have the latest revision

Keeping your source code in-house makes your intellectual investment more secure from theft
Intrigued?
Learn more about BPM Microsystem's Automated Programming Systems Deliver ROI
NBC News
Automakers idle more plants as chip shortage worsens; Samsung warns of spread to cellphone production.  See More
Chicago Tribune/Associated Press
A widening global shortage of semiconductors for auto parts is forcing major auto companies to halt or slow vehicle production just as they were recovering from pandemic-related factory shutdowns. See More
Fitch Ratings
The situation is particularly acute for automotive companies, which are experiencing a strong increase in electric vehicle demand, while chip-makers …   See More
Times of India
Production at the swamped facilities ground to a halt—a major hit for Renesas, of course, but also a devastating blow to the Japanese car industry, which … See More
Autoblog
Poor chip availability has plagued automakers since late fall due to increased demand and reduced supply of silicon across multiple industries… See More