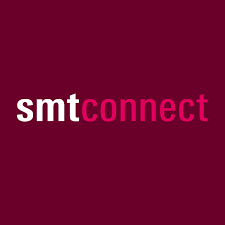 SMTconnect | May 9-11, 2023 | Nuremberg, Germany

Join BPM and our EU Partner, Adaptsys, for SMTconnect in Nuremberg, Germany on May 9-11; visit us at Hall 4, Stand 147. Schedule Live Demo
Featuring the latest and most full-featured Automated Programmer on the Planet– the BPM310
• BPM310 is the latest 10th Generation Automated Programmer from BPM Microsystems.
• Up to 6 fully universal programming sites with up to 48 sockets, producing the fastest programming times in the smallest footprint
• Advanced features such as
–WhisperTeach™,  BPM.NCRYPT, and on-the-fly vision alignment
–UFS, Microcontrollers, Flash Memory, Complex Devices, etc
–Chip-scale-package to the largest QFP, all at blazing speeds

Schedule a Meeting
Schedule an appointment for your specific needs: Training, High-Level Dialogue, etc. BPM is represented by Colin Harper, and Director of Sales, Penny Santhanam, Senior Director of Customer Success. Please contact us for more details.
SMTconnect is the only event in Europe that connects people and technologies from the fields of development, production, service, and application of microelectronic assemblies and systems. The event creates space for mutual exchange within the community in order to develop tailor-made solutions for electronic assemblies and systems, initiate business deals, and to further educate yourself.
For more information, visit BPM Microsystems and Adaptsys websites or stop by Hall 4, Stand 147 at SMTConnect 2023 to see the BPM310 Automated Programming System in action.