BPM Releases First-in-Family Support For NXP MCU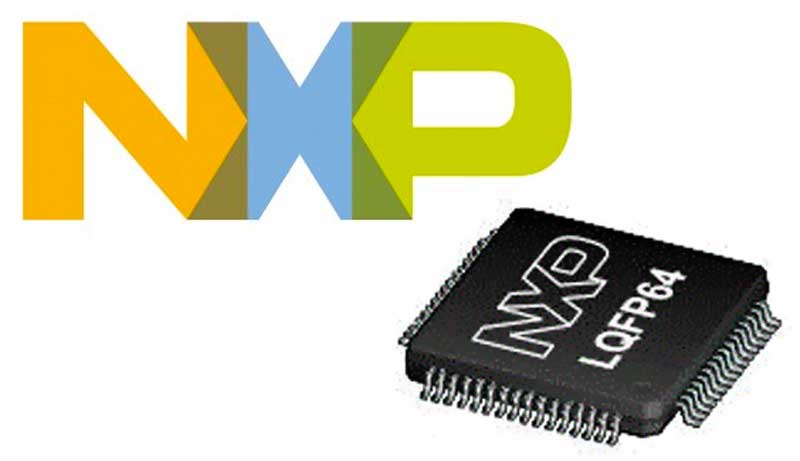 First major supplier to support NXP Kinetis® K02 MCU for Low Power Applications MK02FN64VLH10
BPM is pleased to announce 9th Generation support for NXP MCU (Microcontroller) MK02FN64VLH10. It's ideal for low-power applications that require processing efficiency. It shares the comprehensive enablement and scalability of the Kinetis family. BPM is the only company among our major competitors (Data I/O, System General, Elnec, etc.)  that currently provides programming for this device*. The universal socket FVE4ASMR64LQPA is fully compatible with BPM's 9th Gen manual programmers (2900 and 2900L) and automated programming systems (3901, 3928, and 4910).
The entry-level Kinetis® K02 100 MHz MCU offers a streamlined solution with high-performance processing efficiency for very low-power applications.
Offers low dynamic power consumption and best-in-class static current consumption with more than 10 flexible low-power modes

Helps extend battery life and reduce overall board power supply requirements

Delivers outstanding computational power for control algorithms, sensor data processing, audio processing while increasing math accuracy and reducing code size

Shares the comprehensive scalability of the Kinetis portfolio

Enables faster time-to-market with comprehensive enablement solutions
Specifications:
Manufacturer: NXP Semiconductors

Part Number:

MK02FN64VLH10

Device Type:

ARM Cortex-M4 32-bit MCU with Flash

Device Size:

64KByte Flash Memory

8-bit Bytes:

65536

Memory Regions:

0h-FFFFh

Vcc (program):

3.3

Electrical Erase:

Yes

Package:

QFP(64)

9th Gen Socket Solution:

FVE4ASMR64LQPA

Available on

BPM's Process software BPWin

Versions released after

05/19/2021
(Special Device Considerations: Addresses [0x40C] is Flash security byte(FSEC). There are two security bits (bit 0 and bit 1) and two mass erase bits (bit 4 and bit 5) in FSEC. When mass erase is disabled (bit 4="0″, bit 5="1″) and the device secured, the device is no longer erasable. The device is a 32-bit long word in Big-Endian byte order. Please make sure that the data file is also in such byte order. After a successful Program, Verify operation may fail if Program Flash security byte (FSEC) Or the Customer Data Pattern code executes.)
Unique Support
As of publication, BPM has the only supported solution for this particular device (*Dediprog asks to "Please contact Sales"). The quantity of NXP devices supported by BPM Programmers is currently 651. 
| | | | |
| --- | --- | --- | --- |
|   | Supported** | Socket | Price |
| Elnec | No |   |   |
| Data I/O | No |   |   |
| System General | No |   |   |
| Xeltek | No |   |   |
| Dediprog | ? | *Contact Sales |   |
| BPM | Yes | FVE4ASMR64LQPA | $385.25 |
**As of publication
9th Gen
9th Generation Site Technology delivers the fastest programming times, 2 to 9 times faster for flash devices. Vector Engine™ Co-processing with BitBlast offers the fastest programming speeds in the industry, vastly increasing throughput for automotive MCUs.
BPWin Software Support
In order to fully take advantage of new device support from BPM Microsystems, you'll need a version of BPWin after 05/19/2021. New programmers come with one year of software support; if your software contract has lapsed, please contact Inside Sales to take advantage of daily additions and improvements in device support.
Device Search Socket Decoder Types of Programmables
Number of Devices Supported by 9th Gen
Complete Ecosystem
BPM Microsystems has ownership of all designs, manufacturing, and support for all programming sites, robotics, vision systems, and software, so we can provide unmatched support and responsiveness
Reduce your time to market by doing New Product Introduction/First Article through Automated Production with the same hardware, algorithms, and software
9th Generation Site Technology