BPM Microsystems, since 1985, has designed and built all of its programming systems in the United States
---
BPM is the only device programmer manufacturer that produces all of its products in the USA
For BPM Microsystems "Made in the USA" stands for five main ideas:
Vertical Integration
IP protection
Legal protections, including Patents and NDAs
All products and support originate from the USA
Fully compliant with "Made in the USA"
To find out how, let's discuss each of these in more detail.
Vertical Integration
According to Investopedia, Vertical Integration is "a strategy that allows a company to streamline its operations by taking direct ownership of various stages of its production process rather than relying on external contractors or suppliers." From its humble beginnings in a dorm room at Rice University, BPM has always embraced Vertical Integration. BPM's integration begins with its intellectual property (hardware and software). In the last 25 or so years, they have added a complete SMT line for building its circuit boards (with devices programmed on BPM programmers, of course). What's more, BPM's vertically-integrated facility is ISO:9001-2015 Certified.
BPM has teams devoted to engineering, device support, machining, assembly, testing, quality control, etc. From New Product Introduction (NPI) to full release, BPM's systems are "born" in their Houston, Texas manufacturing facility, and make the world a better place. BPM's mission: "Serve the world with billions of accurately programmed devices by bringing compelling programming systems to market and providing outstanding customer service that customers can count on."
Intellectual Property Protection
What are the most compelling reasons to have vertically integrated manufacturing? If your products' competitive advantage is its intellectual property, you are probably aware of the dangers of "unlocking" it; most notably if you manufacture off-shore. BPM's competitive advantage is its "IP" and they keep their designs and software under lock-and-key in their facility. For those who currently offshore their manufacturing, BPM has security solutions for protecting your IP. BPM.NCRYPT is BPM's solution for Cybersecurity and the encryption of programmable devices. All of BPM's automated machines are enabled to support MES factory integration with BPWin API and include complex security features.
Learn more about BPM.NCRYPT here
Learn more about IP protection here
Legal protections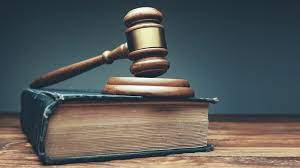 BPM, by virtue of the location of its headquarters in Houston, Texas, is afforded all of the legal protections US companies are entitled to. Most of their ground-breaking technology, such as WhisperTeach™, is protected by US patents. Most importantly, BPM honors the IP of those companies they do business with, often by way of legal agreements, such as NDAs (Non-Disclosure Agreement), contracts, and other business ethics best practices.
Products and Support originate from the USA
As mentioned before, all BPM products and support originate from the USA, including Device Support. Device support is a combination of hardware (socket adapter) and software (algorithm) that enables BPM's universal programming technology to add data to a device for a particular application. BPM has recently launched a team of Device Support Engineers in India. All employees of BPM work under a non-disclosure agreement, and the India team remotely accesses hardware located in BPM's US facility. Algorithms are thoroughly tested before being integrated into BPWin, their award-winning process control software. BPWin process control software is compiled and published in the USA, including frequent updates, device additions, and new features. BPM offers local support both directly and through a network of factory-trained technicians.
Fully compliant with "Made in the USA"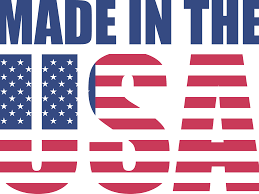 All of BPM's programmers and socket adapters are made in the USA from globally-sourced parts. Some companies claim to be "made in the US" but are primarily manufactured offshore with some final assembly in the United States. According to the Federal Trade Commission (FTC), "For a product to be called Made in the USA or claimed to be of domestic origin without qualifications or limits on the claim, the product must be "all or virtually all" made in the U.S." By that precise definition, BPM qualifies as "Made in the USA."
In conclusion, BPM is not jumping on the "On-shoring" bandwagon (because they never off-shored in the first place), nor is "Made in the USA" a marketing slogan, but a material fact. To find out more, please request a brief consultation with one of BPM's subject matter experts.

Bring Your Mission-Critical Programming In-House