We at BPM have much to be thankful for… and we shared a meal together and celebrated a successful year, even with a tough economy. We enjoyed a tradition turkey lunch along with some not-so-traditional treats (like home-made spring rolls).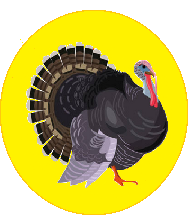 There was a "wild turkey" scavenger hunt… all over the building there were turkeys. At about 10am, the word went out that there was a prize for the person with the most turkeys… those who check their email (like yours truly) began to gather turkeys. The winners got gift cards for HEB, a popular grocery store here in Texas.
We are very grateful to work with such amazing people…so generous, kind, talented, intelligent, hard-working and resourceful — (and really great cooks too!).