BPWin 7.0.8 is the latest major release for BPM's Process Software, BPWin. 7.0.8 was released on February 8, 2022. Added support for the 3000 series fiber laser peripheral on the 3000 series automated programming systems. The fiber laser is capable of marking machine-readable QR codes and barcodes as well as alpha-numeric characters as small as 0.25mm in height.
Implemented code to prevent systems that have the Galil 1040 motion controller from erroneously querying the theta encoder when accessing the I/O Sensors GUI. This option is only supported with newer machines that use the Galil 4040. 
read more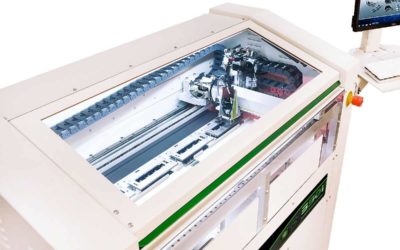 BPM Microsystems announces the sale of another Automated Programming System to an Original Equipment Manufacturer. "This is fantastic news and an especially strong sale considering the economic backdrop right now," says William White, founder and CEO of BPM...
read more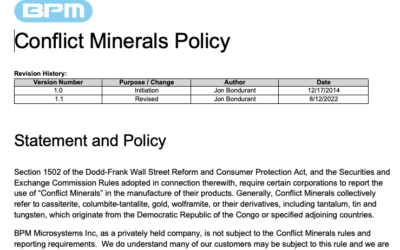 Statement and Policy Section 1502 of the Dodd-Frank Wall Street Reform and Consumer Protection Act, and the Securities and Exchange Commission Rules adopted in connection therewith, require certain corporations to report the use of "Conflict Minerals" in the...
read more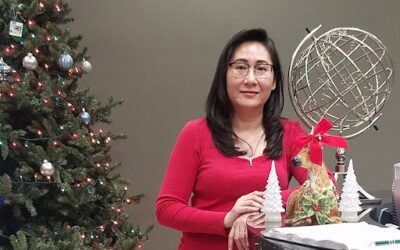 Nga Nguyen began working for BPM in July of 1997. She currently is the Lead Electronic Rework Assembler in BPM's manufacturing plant. She solders at a high level of expertise, with exacting attention to detail, and comes up with innovative solutions for the various production teams. 
read more
About BPM Microsystems
BPM Microsystems is a global provider of device programming systems, test and measurement systems, factory integration software and solutions for the semiconductor and electronics industries. Founded in 1985, BPM Microsystems serves more than 2,000 programming centers, original equipment manufacturers, contract manufacturers and semiconductor manufacturers in over 49 countries.
Intrigued?
Ready to know more about how BPM Microsystem's delivers ROI?