New Field Service Engineer Hired in Mexico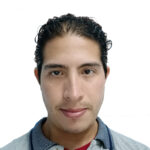 BPM is pleased to announce the hire of a dedicated Field Service Engineer to cover Mexico from Reynosa on the Texas border. Alejandro Puebla is an accomplished STM Process Engineer with over 10 years of experience. He has worked on and maintained BPM automated programmers for an Original Equipment Manufacturer in Reynosa prior to joining BPM full-time. He will give BPM the ability to service customers locally, in addition to troubleshooting technical issues, and is fluent in both Spanish and English.
With Alejandro on board, BPM now has three levels of support for its Mexico clients, including BPM Field Service Engineers in Houston, Texas. "Mexico continues to grow in international manufacturing," says Penny Santhanam, Director of Customer Care at BPM. "Alejandro has the experience with working on the line locally– he understands the needs and challenges unique to device programming, and will be a huge asset for the growing number of companies with BPM systems."
If you would like to learn more about BPM, or have a service or technical-related question, please call  +1 (713) 688-4600, toll-free in the US at (855) SELL BPM, or 24/7 Service hotline* at +1 (832) 617-5702. You can also email technical support at tech@bpmmicro.com.
*After-hours calls are complimentary for clients with current hardware contracts.