Electronica 2018, the world's largest Electronics Show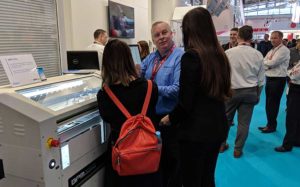 Electronica 2018 is in the books. Here are the numbers:
16 Halls, each larger than a football field and 3 stories tall, filled with hundreds of booths representing thousands of companies.
4 full days, plus 2 days of set up.
In our booth (138 in Hall B5) we had 6 guys (3 from sales/marketing, 3 from engineering/support) from BPM plus another 6 from our European partner, Adaptsys.
2 Automated Programming Systems, the 3910 and the newest 4910, which was launched at Electronica.
1 Manual Programmer, the 2900L.
Months and months of preparation went into this trade show
2 Pony Kegs of fine German Bier served
Over 300 sales flyers distributed. We ran out of Manual Programmer flyers by day 2 and printed more.
Over 50 people participated in our "WhisperTeach Challenge" (more on that later).
Lots of requests for videos of the 4910. Lots of "eyeballs" from people walking by– there wasn't anything like the 4910 in the whole show
A large number of requests for more info, as well as several great meetings with Distributors and Customers
The result: Electronica in Munich last week was by far the best trade show we have ever been to. A lot of great opportunities.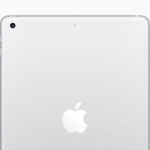 Congratulations to Richard Steinhäuser of Creative Chips in Dresden, Germany; he is our "WhisperTeach Challenge" winner, and will be receiving an Apple iPad."I am glad that I have won, but lacking the fancy sensors I admit that I was lucky. I am looking forward to the next challenge with (BPM's European Partner) Adaptsys," said Mr. Steinhäuser. He did a manual z-height teach of just 2 steps above the fully-automated teach. In second place, at just 5 steps above, was Elliot Williams of Hackaday.com.
The contest was a great way to showcase just how awesome is WhisperTeach. it saved time: approximately 45 seconds vs under 8 seconds for WhisperTeach. WhisperTeach was more accurate than humans, and when setting up jobs accuracy counts (as the machine is set up, so shall it run). If the "teach" is too high, the vacuum could cause the chip to misalign and cause socket problems; teach too low and you could cause flaws or cracks in the device– not just the one taught, but the whole job!