BPM provides equipment and accessories to upload custom programming to semiconductor devices. Founded in 1985, BPM Microsystems serves more than 2,000 companies in over 49 countries. BPM programmers offer high-performance device handling, advanced serialization, and quality control, meeting the highest programming and cybersecurity standards for automotive, aerospace, medical, industrial, and mobile device applications. BPM's intelligently designed systems deliver the lowest programming cost per device.
Back in 1985 in a dorm room at Rice University, Bill White founded BP Microsystems (later BPM Microsystems). He couldn't find a decent chip programmer for a class project he was working on, so he made his own. He started to sell the EP-1, an E/EPROM programmer, locally and then by mail order; the rest is history. BPM still builds all of its systems in Houston, Texas.
Interview with Scott Bronstad, Digital Marketing Manager at BPM Microsystems.
Easy Engineering: What are the main areas of activity of the company?
Scott Bronstad: BPM designs and manufactures universal programming systems and supports them with algorithms and socket adapters (software and hardware) to program specific devices. BPM's catalog of supported devices is in excess of 70,000, including both legacy and cutting-edge technologies. Newer and faster versions are continually added on an almost daily basis. BPM serves electronics manufacturers worldwide including OEM, ODM, EMS, and programming centers. Industries that utilize BPM programming solutions include Automotive, Healthcare, Aerospace/Defense, Industrial, IoT/Industry 4.0, and Cybersecurity.
E.E: What's the news about new products?
S.B: BPM has "generations" of products with specific site technology. The "site" is the magic of BPM programmers, and sockets/algos make them the most "universal" of device programmers. Universal, as opposed to single-use, allows the systems to be configured to support thousands of devices on hundreds of different socket adapters. BPM pioneered socket adapter technology with active circuitry that delivers clean signal integrity and high yield.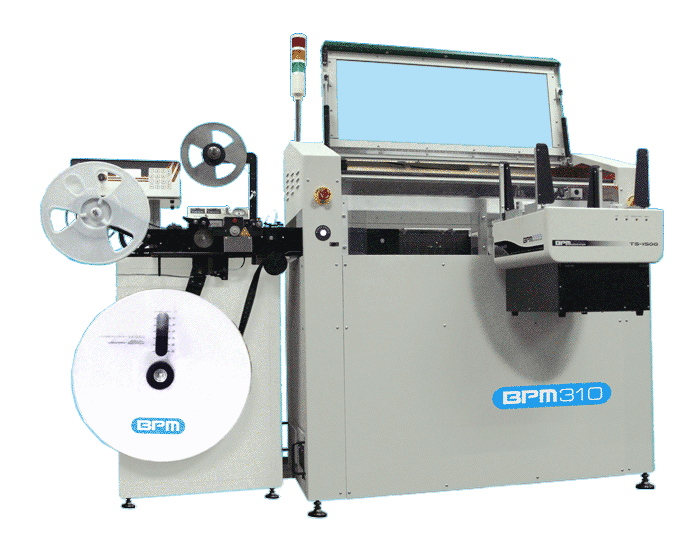 The latest generation of BPM sites is 10th Gen. 10th Generation site technology offers the broadest support in the industry at unsurpassed programming speeds.
The newest Automated Programmer, the BPM310, comes with up to six 10th Gen sites providing full universal support for UFS, eMMC HS400, MCU, NAND, and Serial Flash, at incredible speeds with up to 48 devices programmed concurrently. It is the most capable programmer in a small footprint. For UFS 2.1, each site can program eight devices at a time, at up to 440 MB/second read and 201 MB/second write (industry best).
See the full article Here