BPM 9th Generation Universal Programming Solutions
"One programmer to rule them all"
Number of Devices Supported by 9th Gen
Special Features included with 9th Gen 
WhisperTeach™—BPM's advanced patented Auto-Z teach technology eliminates the need for a highly skilled operator to set critical Z-height for pick-and-place functions. WhisperTeach offers faster set up times and improved yields!  WhisperTeach eliminates common Z-height errors such as miss picks, miss place, and socket continuity flaws.
New CyberOptics on-the-fly vision alignment system, available on our higher-end systems, maximizes system throughput.
New Fiber Series Hybrid Laser Marker combines Fiber and YAG laser technologies to produce High-Contrast Micro Marking of Dynamic Alphanumeric text as small as 0.1mm in size and 2D Codes. Fiber provides advanced serialization for Cybersecurity, Traceability and Quality Control.
New X-Stream Series Tape Feeders provide faster setup and changeover times to maximize productivity. X-Stream Series intelligently advances the feeder on command, providing precise, accurate handling for even the smallest device package. The controlled tension between the input reel and the feeders support consistent operation even on the smallest and most challenging packages.
Advanced Cybersecurity technology offers flexible security solutions for serialization, encryption, key handling and user control requirements. We offer advanced cybersecurity features such as External Serialization Server, Device-Driven Serializing and BPWin API monitoring and control capabilities. Our flexible solutions support even the most complex security requirements. From simple to complex serialization with robust file encryption, customers implement secure production programming with process control and traceability. BPM's Software Engineering team can consult, scope and propose a complete cybersecurity solution.
Socket Receptacle Design reduces consumable socket costs. BPM provides replaceable sockets designs wherever possible allowing you to replace just the worn socket, not the entire socket adapter.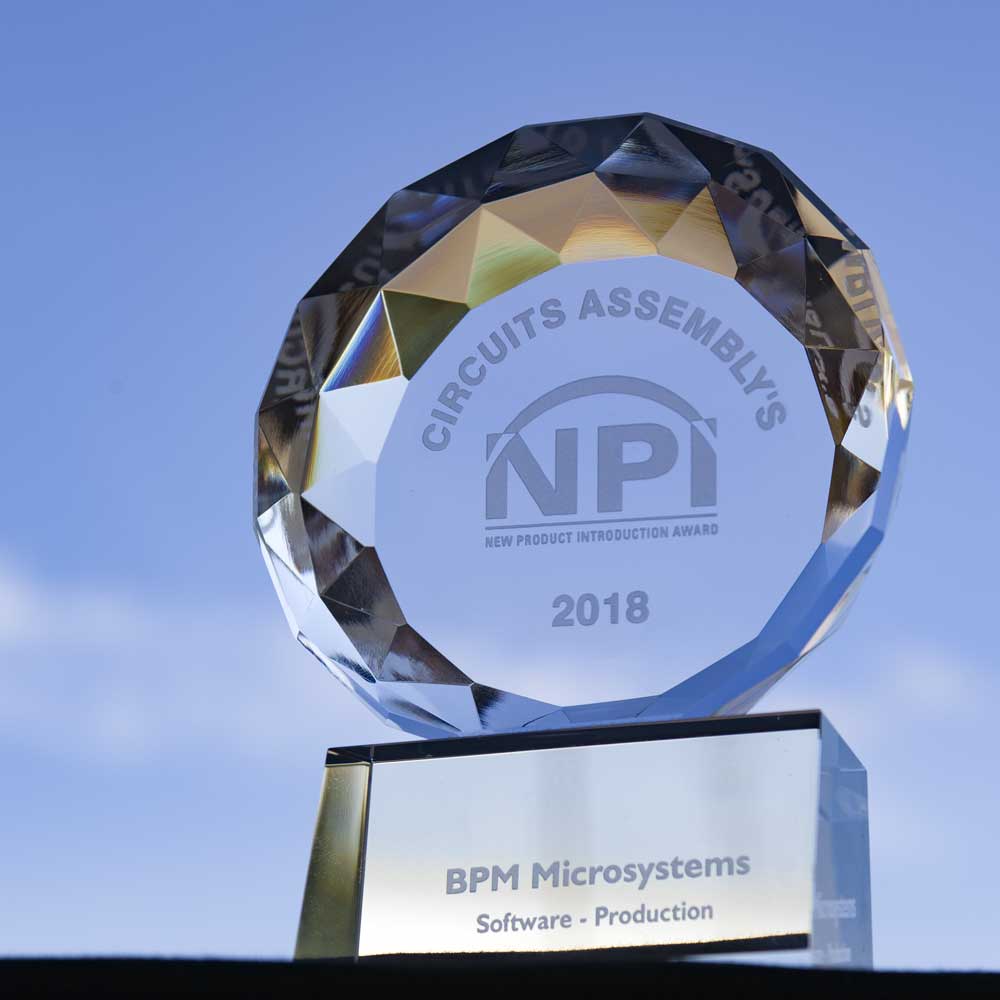 WhisperTeach™– Winner of the 2018 NPI Award for Production Software