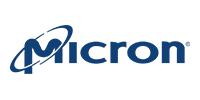 Micron, the largest manufacturer of memory chips in the United States (current stock price here), plans to invest up to $100 billion dollars over the next 20 years to build a chip factory in central New York, the company announced. A $20 billion investment is planned for the first phase through 2030 and is expected to create nearly 50,000 jobs.
The announcement follows the company's $40 billion project in Boise, Idaho, which coincided with the passage of the US CHIPS Act earlier this year.  The New York site could contain four 600K-square-foot clean rooms, equivalent to forty football fields.
Micron aims to increase DRAM production in the United States to 40% of its global output over the next decade (currently, most production is in Asia). New York production will begin in the second half of the decade as demand recovers. Manufacturing in the U.S. helps customers build products into a more secure supply chain, the company said.
---
Read the full Global SMT article here. | Read Micron's press release here.