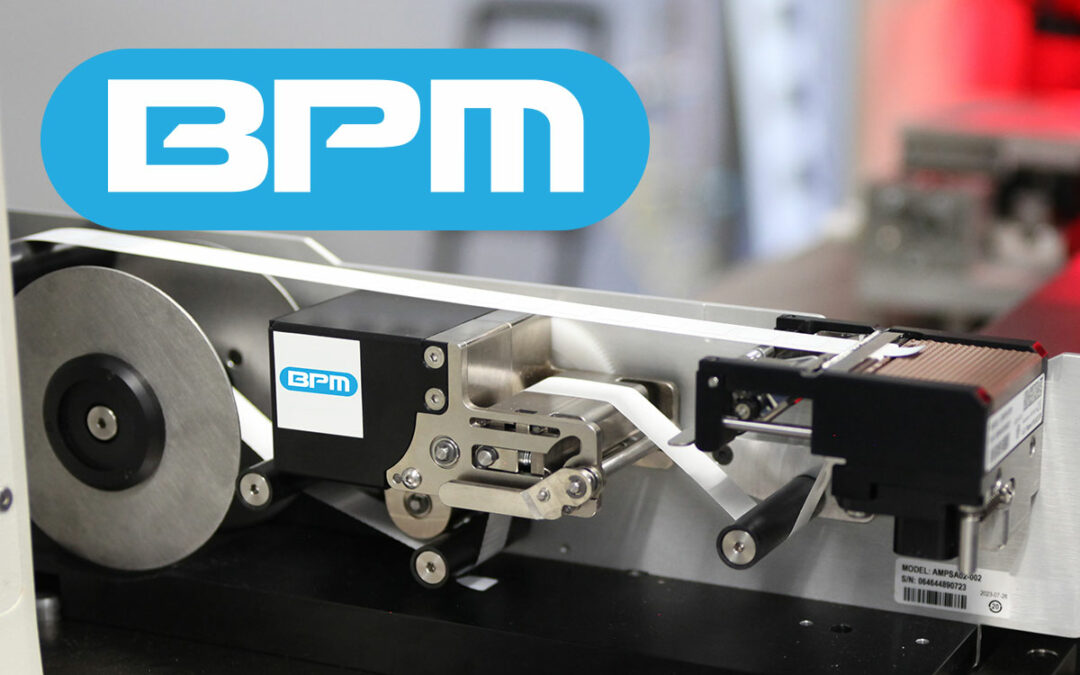 Video: BPM Microsystems Automated Labeler Peripheral
Unveiling the Future of Device Labeling: Introducing BPM Microsystems' Automated Labeler Peripheral for 3X and 4X Series
We take a dive into BPM Microsystems' Automated Labeler Peripheral. Say goodbye to manual labeling and say hello to a streamlined, automated solution designed specifically for BPM 3X and 4X series automated programmers.
🌟 Features & Benefits:
📏 Size Versatility: The Automated Labeler handles label sizes ranging from a petite 3mm x 3mm, all the way up to 30x30mm, accommodating even the largest QFPs.
📜 Pre-printed or Blank Labels: You have the flexibility to use either pre-printed labels or blank labels, giving you the power to decide how your labeling process will go.
🔨 Quick & Easy Installation: Say goodbye to complicated setups. Installing the Automated Labeler is as simple as installing a tape feeder, making it an efficient add-on to your existing setup.
💲 Cost-Effective: A budget-friendly, one-time investment that pays dividends by ensuring traceability and quality assurance.
Enhanced Traceability: Add an extra layer of verification to ensure each device has been programmed correctly. Improve your workflow while adhering to quality standards.
🛠 Specifications:
Compatible With: BPM Microsystems 3X and 4X Series Automated Programmers
Label Size Range: 3mm x 3mm to 30mm x 30mm
Installation: Quick/easy, akin to a tape feeder
Pricing: Affordable initial investment
🔑 Why Choose the BPM Microsystems Automated Labeler?
This game-changing peripheral is an essential addition to your automated programming workflow. If you're looking to boost your operational efficiency while also adding a robust layer of traceability, then look no further.