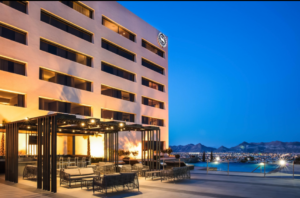 Chihuahua, Mexico– BPM Microsystems, an industry pioneer in providing award-winning device programming solutions for over 35 years, is excited to announce its participation in the upcoming SMTA Chihuahua Expo. The event will take place on September 7, 2023, at the Sheraton Chihuahua Soberano (doors open at 11 am local time). The BPM team will be available at Table 44, represented by National Sales Manager Enrique Prieto, who is eager to engage in insightful discussions and showcase the company's cutting-edge solutions.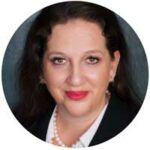 Also attending is Penny Santhanam, Senior Director of Customer Success at BPM Microsystems. "SMTA Chihuahua is more than just an expo; it's a nexus for innovation and professional collaboration," says Penny. "We're excited to highlight our focus on exceptional sales and technical support services that cater specifically to our Mexico market."
Why Attend?
SMTA Chihuahua serves as a focal point for knowledge sharing, featuring cutting-edge technology and exceptional networking opportunities. This unique expo provides an invaluable opportunity for local engineers to engage with global technology while staying close to home. For those who can't make it to SMTA International, this event offers a highly accessible alternative for staying up-to-date in the industry.
A Meeting of Minds
This expo attracts a broad spectrum of professionals, ranging from Process and Manufacturing Engineers to C-suite executives such as Presidents, CEOs, and VPs. It is an unparalleled opportunity to build meaningful relationships, share ideas, and explore new collaborations.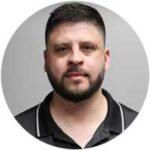 "I can't stress enough the value of local expos like SMTA Chihuahua," says Enrique. "I look forward to connecting with fellow industry professionals and showing how BPM Microsystems can meet the most stringent programming and cybersecurity standards."
About BPM Microsystems
Established in 1985, BPM Microsystems has been serving customers in over 49 countries across diverse industries, including automotive, aerospace, medical, industrial, and mobile devices. The company manufactures high-performance, high-quality, and cost-effective device programmers and accessories, all built in an ISO 9001 facility located in the USA. In addition to products that carry the CE Mark, BPM offers a wide range of support services, including training and technical support. With a commitment to continual innovation, the company releases new programming algorithms weekly and remains a trusted supplier for customers where failure is not an option.
For additional information, visit our event page or meet us at Table 44 during the SMTA Chihuahua Expo on September 7, 2023.