BPM Releases First-In-Family Support For STMicroelectronics Complex MCU STM32F479IIH7TR
First major programmer to support High-performance Arm Cortex-M4 core with DSP and FPU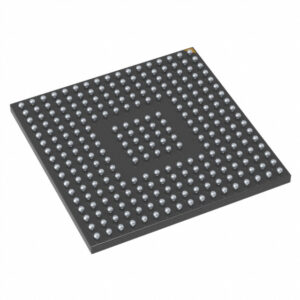 BPM is pleased to announce 9th Generation support for the STMicroelectronics STM32F479IIH7TR Complex MCU. BPM is the only company among our major competitors (Data I/O, DediProg, Elnec, etc.)  that currently provides programming for this device. 9th Gen Programmers from BPM include two manual programmers: 2900 and 2900L; Automated Programmers are the 3901, 28 Socket 3928, & 48 Socket BPM310. 
The STM32F479IIH7TR device is based on the high-performance ARM®Cortex®-M4 32-bit RISC core operating at a frequency of up to 180 MHz. The Cortex®-M4 core features a Floating point unit (FPU) single precision which supports all ARM® single-precision data-processing instructions and data types. It also implements a full set of DSP instructions and a memory protection unit (MPU) which enhances application security. Incorporating high-speed embedded memories (Flash memory up to 2 Mbytes, up to 384 Kbytes of SRAM), up to 4 Kbytes of backup SRAM, and an extensive range of enhanced I/Os and peripherals connected to two APB buses, two AHB buses, and a 32-bit multi-AHB bus matrix.
Memories
2 MB of Flash memory organized into two banks allowing read-while-write

Up to 384+4 KB of SRAM including 64-KB of CCM (core coupled memory) data RAM

Flexible external memory controller with up to 32-bit data bus: RAM, PSRAM, SDRAM/LPSDR SDRAM, Flash NOR/NAND memories

Dual-flash mode Quad SPI interface
Specs
Manufacturer: STMicroelectronics
Part Number: STM32F479IIH7TR
Series: STM32F4 (

First in Family)

Package: UFBGA(176+25) 

9th Gen Socket Solution: FVE4ASMC201BG

Available on

BPM's Process software BPWin

Versions released after 07/16/2021
Unique Support
As of publication, BPM has the only supported solution for this particular MCU. STMicroelectronics devices currently supported by BPM stand at 6,133.
| | | |
| --- | --- | --- |
|   | Supported* | Socket |
| Elnec | No |   |
| Data I/O | No |   |
| System General | No |   |
| Xeltek | No |   |
| Dediprog | No |   |
| BPM | Yes | FVE4ASMC201BG |
*As of publication
9th Gen
9th Generation Site Technology delivers the fastest programming times, 2 to 9 times faster for flash devices. Vector Engine™ Co-processing with BitBlast offers the fastest programming speeds in the industry, vastly increasing throughput for automotive MCUs.
BPWin Software Support
In order to fully take advantage of new device support from BPM Microsystems, you'll need a version of BPWin after 07/16/2021. New programmers come with one year of software support; if your software contract has lapsed, please contact Inside Sales to take advantage of daily additions and improvements in device support.
Complete Ecosystem
BPM Microsystems has ownership of all designs, manufacturing, and support for all programming sites, robotics, vision systems, and software, so we can provide unmatched support and responsiveness
Reduce your time to market by doing New Product Introduction/First Article through Automated Production with the

same hardware, algorithms, and software
Number of Devices Supported by 9th Gen

HS400 mode significantly increases programming speeds on eMMC devices, especially compared to other programming modes. HS400 programming mode enables programming eMMC devices at greater speeds (up to 400MB/Second) with improved throughput. Manufacturer/Device Package...