ROHM EEPROM First-in-Family Support from BPM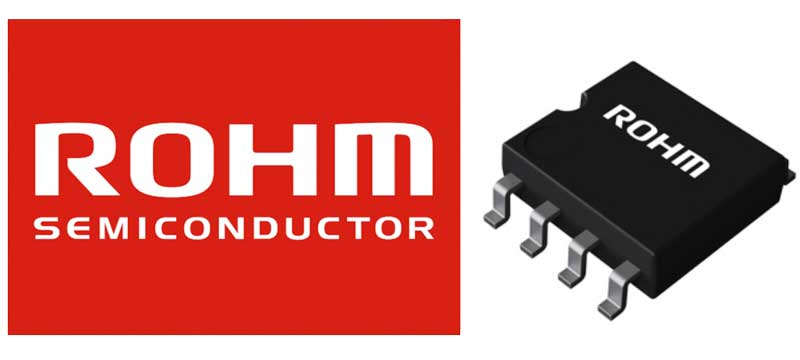 First major supplier to support ROHM BR24L04F-WE2 I²C BUS EEPROM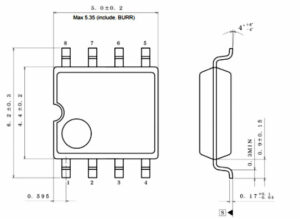 BPM is pleased to announce 9th Generation support for ROHM Electronics EEPROM* BR24L04F-WE2. It's ideal for maximum data retention projects (up to 40 years). BPM is the only company among our major competitors (Data I/O, System General, Elnec, etc.)  that currently provides programming for this device**. Additionally, ROHM EEPROM uses BPM's universal socket FVE4ASMR08SOPA and is fully compatible with BPM's 9th Gen manual programmers (2900 and 2900L) and automated programming systems (3901, 3928, and 4910).
*EEPROM is short for Electrically Erasable Programmable ROM, EEPROMs are a type of non-volatile memory that allows data to be written to each address via electric signals. ROHM EEPROMs are capable of an industry best 1 million rewrites and retain data for up to 40 years. ROHM's unique double cell technology has been incorporated into the entire family, resulting in remarkably high reliability.
ROHM EEPROM Specifications:
Manufacturer: ROHM Electronics
Part Number: BR24L04F-WE2
8-bit Bytes: 512
Memory Regions: 0h-1FFh
Vcc(program): 5.0
Set programming: Yes
Packages: TSOP(8)

Device Type:

EEPROM

Device Size:

4 Kbit
Algorithm Programming Method: I2C

9th Gen Socket Solution:

FVE4ASMR08SOPA

Available on

BPM's Process software BPWin

Versions released after

05/05/2021
Unique Support
As of publication, BPM has the only supported solution for this particular device. The quantity of ROHM devices supported by BPM Programmers is currently 19 (some pending samples). 
| | | |
| --- | --- | --- |
|   | Supported** | Socket |
| Elnec | No |   |
| Data I/O | No |   |
| System General | No |   |
| Xeltek | No |   |
| Dediprog | No |   |
| BPM | Yes | FVE4ASMR64LQPA |
**As of publication
9th Gen
9th Generation Site Technology delivers the fastest programming times, 2 to 9 times faster for flash devices. Similarly, Vector Engine™ Co-processing with BitBlast offers the fastest programming speeds in the industry, vastly increasing throughput for automotive MCUs.
BPWin Software Support
In order to fully take advantage of new device support from BPM Microsystems, you'll need a version of BPWin after 05/05/2021. In conclusion, new programmers come with one year of software support; if your software contract has lapsed, please contact Inside Sales to take advantage of daily additions and improvements in device support.
Number of Devices Supported by 9th Gen