BPM Releases First-In-Family Support For Cypress Traveo Family Automotive MCU

First major programmer to support Cypress (Infineon) S6J3200 Series– 32-bit Microcontroller Traveo Family S6J326CLSPSC20000
BPM is pleased to announce 9th Generation support for the Infineon/Cypress Automotive MCU (Microcontroller) S6J326CLSPSC20000. BPM is the only company among our major competitors (Data I/O, DediProg, Elnec, etc.)  that currently provides programming for this device. 9th Gen Programmers from BPM include two manual programmers: 2900 and 2900L; Automated Programmers are the 3901, 28 Socket 3928, & 48 Socket 4910. The Traveo II family is connected-car-ready with a high-performance CPU.  Traveo II provides great connectivity capabilities like CAN FD, CXPI, Ethernet, and FlexRay for faster communication and increased data bandwidth.
S6J3200 Series– 32-bit Microcontroller Traveo Family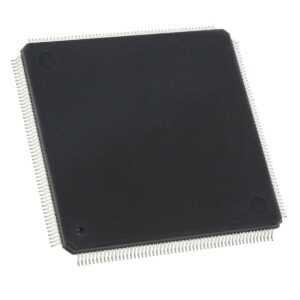 The Traveo MCU S6J3200 family features 32-bit RISC microcontrollers with an Arm® Cortex®- R5 core and operates up to 240 MHz. This microcontroller comes with highly efficient 2D/3D graphic engines with advanced feature sets for memory saving, safety, and high image quality to help manufacturers take advantage of the lower overall system costs. It also meets the increasingly high levels of performance and quality that industrial, consumer, and automotive applications demand. In addition, this microcontroller offers support for the Cypress HyperBusTM memory interface, a breakthrough that dramatically improves read performance while reducing the number of pins. This microcontroller comes with Ethernet AVB, CAN-FD, a high-speed communication protocol compatible with the conventional CAN, and Secure Hardware Extension (SHE) as a security function. 
Features
System

32-bit Arm Cortex-R5F CPU core at up to 240 MHz GPIO port: Up to 120

12-bit A/D converter: Up to 50 channels

External interrupt: Up to 16 channels

Base timer: Up to 24 channels

32-bit free-run timer: Up to 12 channels

Built-in CR oscillators

Real-time clock

Input capture unit: Up to 24 channels

Output compare unit: Up to 24 channels

DMA controller: 16 channels

Stepper motor controller (SMC): Six units

JTAG debug interface

Graphics and Display

2D graphic engine

3D graphic engine (optional)

Timing generator – TCON

 TTL/RSDS

FPD-Link – LVDS (optional)

Video capture (optional)

Communication: Ethernet AVB MAC (optional) CAN-FD: up to four channels

Multi-function serial interface: up to 12 channels, selectable protocol: UART, CSIO, LIN, and I2C MediaLB: up to one channel (optional)
Manufacturer:

Cypress

Part Number:

S6J326CLSPSC20000

16-bit words: 117497856

Memory Regions: CF 8000h-DF FFFFh; 700 0000h-700 DFFFh

Vcc(program): 3.3

Electrical Erase: Yes

Set programming: Yes

Package: QFP(216)

9th Gen Socket Solution:

FVE2ASM216TQFPA

Available on

BPM's Process software BPWin

Versions released after

05/05/2021
IMPORTANT:
Device Type:

ARM Cortex-R5F Core based Microcontroller

Device Size:

2,112 KB (Program Flash) + 112 KB (Work Flash).

Algorithm Programming Method:

Parallel Flash Programming Mode.
Unique Support
As of publication, BPM has the only supported solution for this particular automotive MCU. Cypress devices currently supported by BPM stand at 1,999. Infineon devices currently supported by BPM stand at 203.
| | | |
| --- | --- | --- |
|   | Supported* | Socket |
| Elnec | No |   |
| Data I/O | No |   |
| System General | No |   |
| Xeltek | No |   |
| Dediprog | No |   |
| BPM | Yes | FVE2ASM216TQFPA |
*As of publication
9th Gen
9th Generation Site Technology delivers the fastest programming times, 2 to 9 times faster for flash devices. Vector Engine™ Co-processing with BitBlast offers the fastest programming speeds in the industry, vastly increasing throughput for automotive MCUs.
BPWin Software Support
In order to fully take advantage of new device support from BPM Microsystems, you'll need a version of BPWin after 05/05/2021. New programmers come with one year of software support; if your software contract has lapsed, please contact Inside Sales to take advantage of daily additions and improvements in device support.
Complete Ecosystem
BPM Microsystems has ownership of all designs, manufacturing, and support for all programming sites, robotics, vision systems, and software, so we can provide unmatched support and responsiveness
Reduce your time to market by doing New Product Introduction/First Article through Automated Production with the

same hardware, algorithms, and software
9th Generation Site Technology
Number of Devices Supported by 9th Gen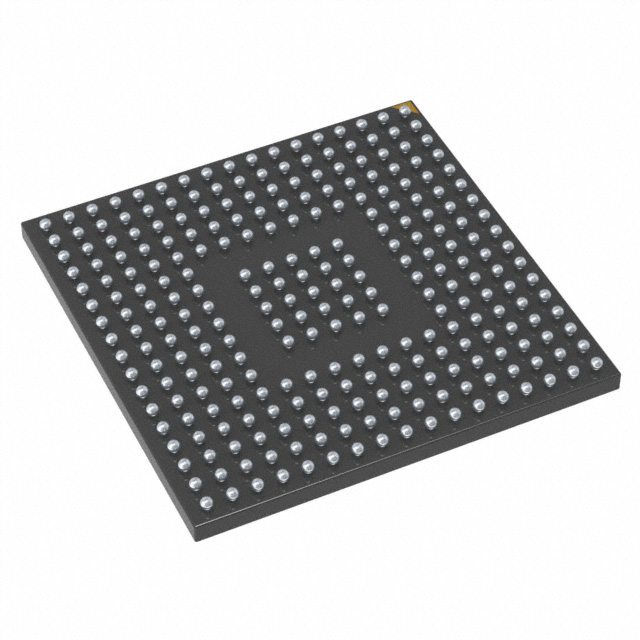 First major programmer to support High-performance Arm Cortex-M4 core with DSP and FPU BPM is pleased to announce 9th Generation support for the STMicroelectronics STM32F479IIH7TR Complex MCU. BPM is the only company among our major competitors (Data I/O, DediProg,...