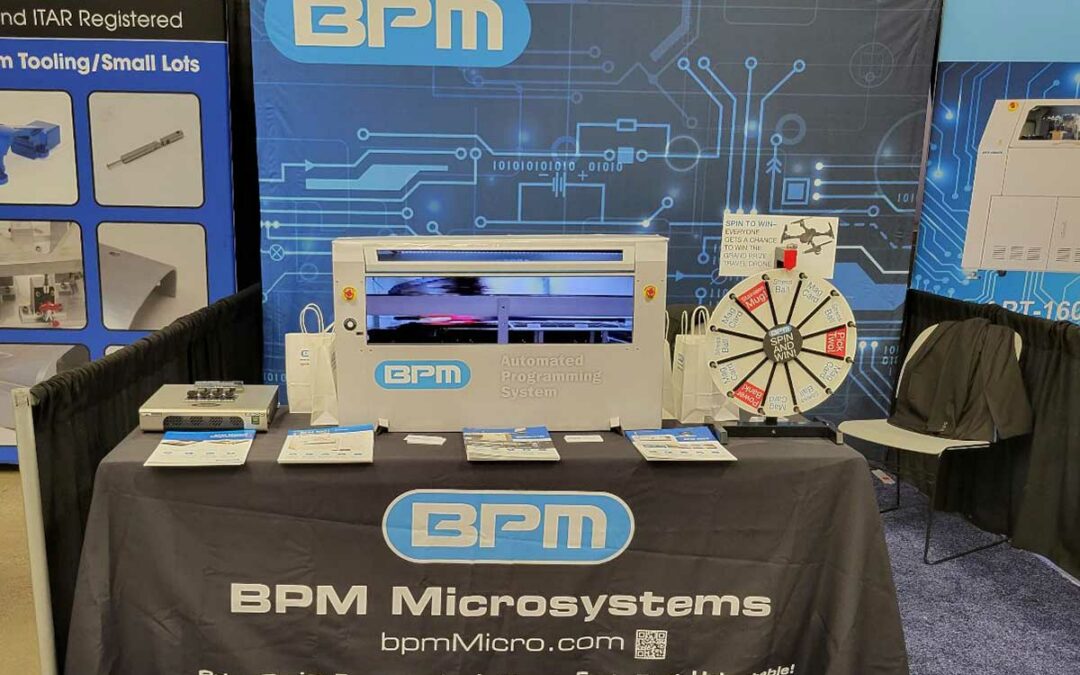 BPM Microsystems Makes an Impact at SMTA International Trade Exhibition
BPM Microsystems, the industry leader in high-performance device programming and cybersecurity solutions, showcased its pioneering technologies at the recently concluded SMTA International Trade Exhibition, held on October 10-11 in Minneapolis.
BPM Microsystems' booth attracted a diverse group of professionals, underscoring its wide-reaching appeal in the industry. Among the attendees who engaged with BPM were Process Engineers, Strategic Planning Managers, and Product Development Specialists from globally recognized electronic component suppliers and manufacturers. Senior Engineers from top automotive manufacturers and technology giants also expressed keen interest in BPM's state-of-the-art solutions. It was noted that women were strongly represented, reflecting the inclusive nature of the industry and the event.
Colin Harper, Director of Product Management at BPM Microsystems, remarked, "We're thrilled with the positive feedback and strong interest from a broad range of industry specialists. Participating in SMTA International not only allowed us to showcase our innovative solutions but also gave us the opportunity to engage and understand the evolving needs of our clients."
In an exciting side event, BPM Microsystems also conducted a giveaway where attendees at the booth had a chance to win a drone. The winner will be announced soon, adding an element of fun to what has been a productive exhibition for BPM.
The company looks forward to building on these connections and continuing to drive innovation in device programming and cybersecurity solutions.