A Letter to Our Friends and Customers
BPM Microsystems, Inc. is an essential supplier to businesses that are vital to both the United States and the world economy. Our device programming equipment is utilized by the medical field, aerospace, transportation, defense, and essential manufacturing. At this time, our facility will remain open and will be conducting business as "normally as possible" during the COVID-19 pandemic. In addition, the US Department of Homeland Security classifies BPM as a Critical Infrastructure Sector which gives us the ability to stay open in the event of a shelter-in-place order (as of 3/24/2020, Harris County is under a shelter-in-place order). Currently BPM is prioritizing all orders for medical, healthcare or otherwise COVID-19 related customers.
As the situation around COVID-19 continues to evolve, we at BPM are closely monitoring the latest reports from the Centers for Disease Control and Prevention (CDC), the World Health Organization (WHO), and the Texas Department of Health. Based on their guidance, BPM Microsystems is taking a number of precautionary measures for the health and safety of our customers, suppliers, and team members.
As at your companies, we're focused on the health and safety of our employees, families, and communities. Most of our employees have been strongly encouraged to work from home. So far, this shift has been relatively smooth and we continue to deliver the highest levels of performance. Locally, the schools are closed, so there have been some of our folks who are working out the logistics at home.
Because we manufacture all of our equipment here in Houston, there is a group of folks that can't work remotely. They run the PCB line, build/QC/test our machines (manual and automated systems) and finish most of our socket cards. We're being mindful of their safety, we're no longer accepting visitors to our Houston campus and we've canceled business travel (except in situations approved by CEO).
So far the efforts of our team over the last few weeks have been successful. No-one within the BPM team has been directly impacted by COVID-19 virus. The BPM team remains focused on your success. While all our businesses are in uncharted territory, BPM is known for innovation and problem-solving, and we feel ready to face this challenge.
We just launched our online store. Currently, we have spare parts kits, manual programmers, and standard sockets available. We will be expanding the store's coverage over time. We have automated programming system available for rapid shipment. This is a good time to "stock up" on items you'll need eventually. We currently have most items in stock or with a short lead time, with a few exceptions.  We all know how unpredictable this rapidly changing situation is. Consequently, many of our customers have made the decision to have spares on hand just in case. It's easy for our Inside Sales team to check your sales history and see what items you have ordered in the past in case that helps.
In summary:
Product orders for healthcare, medical or otherwise to support COVID-19 recovery will be our top priority

BPM is sanitizing all work areas multiple times per day

BPM is working within CDC, State, and County guidelines, practicing social distancing, working from home wherever possible and sanitizing all work areas several times per day.

BPM has not had any report of COVID-19 amongst our employees

Due to uncertainty in supply chains BPM will not hold or delay orders that are ready to ship; order consolidation will be unavailable until further notice as we prioritize for our customers that have immediate needs.

We have created videos to enable user-install capabilities as required for APS purchases to be able to install systems in spite of travel bans

Whenever possible, BPM employees will be working from home
We have amazing teams across BPM that are here for you. And we have the privilege to work with some of the smartest, leading-edge companies on the planet! We're committed to being your partner and persevering together in all the days and years ahead.
As we go forward, we'll be sure to keep you updated, and know that we always value your questions, ideas, and feedback.
Kindest regards,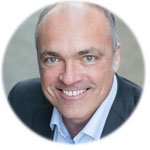 William White
Founder & CEO, BPM Microsystems Inc