32 Years of Service: Trung Dao, Sr. Device Support Engineer with BPM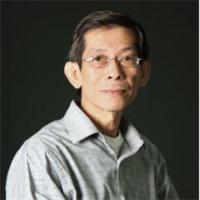 As the technological landscape continues to evolve at an accelerated pace, the longevity of an employee within a single organization becomes increasingly remarkable. Trung Dao, who this month celebrates his 32nd anniversary as a Device Support Engineer at BPM Microsystems, is a paradigmatic example of enduring commitment and professional excellence.
Specialization in Freescale and Motorola Devices
Mr. Dao's proficiency in Freescale and Motorola devices is a critical asset to the organization. With over two decades of focused experience in these technologies, he demonstrates an unparalleled depth of knowledge that directly contributes to the company's competitive edge. His understanding of these devices is not static; rather, it evolves congruently with technological advancements, ensuring BPM Microsystems remains at the forefront of the semiconductor industry.
Exceptional Troubleshooting Skills
Beyond his technical acumen, Mr. Dao excels in troubleshooting complex issues that arise in the domain of device support. His analytical capabilities enable him to navigate intricate projects with precision and efficiency. Colleagues and supervisors alike have commented on his aptitude for identifying and resolving problematic areas with a speed and accuracy that significantly reduces downtime.
Technical Versatility: Hardware and Software
In addition to his software competencies, Mr. Dao possesses considerable skills in hardware manipulation. He is proficient in soldering and debugging circuit boards, skills that amplify his value within the Device Support Division. This broad skill set ensures a comprehensive understanding of issues, facilitating highly effective and resource-efficient solutions.
The Virtues of Patience and Persistence
Among Mr. Dao's most admirable traits are his exceptional levels of patience and persistence. Tri Nguyen, the Device Support Supervisor at BPM Microsystems, had this to say: "During the years I have had the privilege to work with Trung, I have not once observed him display any frustration or impatience. His calm temperament under pressure serves as a stabilizing influence within our department."
A Man of Multifaceted Commitments
Outside the parameters of his professional role, Mr. Dao exemplifies commitment in his personal life as well. He is a devoted father to his son and daughter, who have successfully entered the professional world. His family benefits from his daughter's employment at Delta Airlines, providing opportunities for extensive travel. Additionally, Mr. Dao frequently assumes the role of chauffeur, driving his wife to her job multiple times a week.
An Indispensable Asset
In an industry that demands incessant innovation and swift problem resolution, Mr. Dao's contributions are invaluable. According to Tri, "Trung is not merely a reliable engineer; he is a cornerstone upon which the success of our Device Support Division is built. His reliability extends beyond his technical skills to his overall integrity and commitment to the team."
As Trung Dao celebrates this significant milestone, it is fitting to acknowledge the impact of his 32 years of loyal service. His expertise, dedication, and interpersonal virtues make him an indispensable asset to BPM Microsystems. Here's to many more years of distinguished service.
1991-2023: A Journey Through Technology & Culture
Much has changed in the last 32 years in technology, economics, and cultural touchstones since Trung joined BPM.
| | | |
| --- | --- | --- |
| Metric | 1991 | 2023 |
| Fastest Supercomputer | Thinking Machines CM-5 (1 GFLOP) | Fugaku (442 petaFLOPs) |
| Fastest Commercial CPU | Intel i486 @ 25-50 MHz | AMD Ryzen 9 5950X @ 4.9 GHz (approx.) |
| Popular Operating Systems | MS-DOS 5.0, Windows 3.0, UNIX | Windows 11, macOS Monterey, Linux |
| Cost of a Loaf of Bread (U.S.) | $0.70 | $4.00 |
| Cost of a Gallon of Gas (U.S.) | $1.14 | $4.00 |
| Internet Speeds | 14.4 kbps modems | 1 Gbps and above (Fiber, 5G) |
| Popular Storage Media | Floppy Disk, CD-ROM | SSD, Cloud Storage |
| Cellular Technology | 1G, early 2G (analog) | 5G |
| RAM in a Typical Computer | 1-4 MB | 16-64 GB |
| Video Game Consoles | Super Nintendo, Sega Genesis | PlayStation 5, Xbox Series X |
| TV Technology | CRT | OLED, QLED, 8K |
| Automotive Technology | Basic ECUs, limited safety features | Electric vehicles, autonomous features |
| Popular Social Media | N/A | Facebook, Instagram, Twitter, etc. |
| File Sharing | Sneakernet, FTP | Cloud Services, P2P |
| Typical Hard Drive Storage | 40-100 MB | 1-4 TB |
| Computer Interfaces | Serial, Parallel ports | USB-C, Thunderbolt 4 |
| Top Music Artists | Nirvana, Michael Jackson, Whitney Houston | BTS, Ariana Grande, Billie Eilish |
| Popular TV Shows | "The Fresh Prince of Bel-Air," "Cheers" | "Stranger Things," "The Mandalorian" |
| Blockbuster Movies | "Terminator 2," "Beauty and the Beast" | "Sound of Freedom," "Barbie Movie" |
| Fashion | Grunge, Baggy jeans | Athleisure, Sustainable fashion |