IPC APEX Trade Show | January 24-26, 2023 | San Diego, CA USA | Booth 1219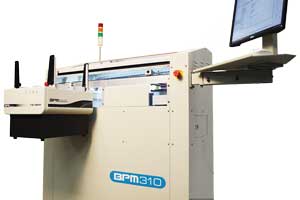 IPC APEX Expo is the premier event for the electronics manufacturing industry, attracting more than 9,000 professionals from 45 countries. From the industry's leading technical conference and professional development courses to the innovation-driven exhibit floor, IPC APEX Expo 2023 will provide you with the opportunity to exceed your usual limits as you participate in the transformation of the industry.
BPM310– The Most Powerful Universal Programmer on the Planet!
Join BPM Microsystems to check out the latest advances in Device Programming: The BPM310 Automated Programmer
Provides full universal support for UFS, eMMC HS400, MCU, NAND & Serial Flash, at incredible speeds with up to 48 devices programmed concurrently
10th Generation site technology offers the broadest support in the industry at unsurpassed programming speeds. BPM supports more devices on a single site platform than any other
Spin the prize wheel for some cool prizes and a chance for the grand prize!
Free to register until January 21st
We're in Booth 1219, just off the main aisle
Make your travel & hotel plans today- rooms are going quickly!
Schedule a private demo with one of our programming experts. Note: we're already completely booked on Tuesday 1/24/23, with limited slots left. Book an Appointment
Spin and Win!
We'll have a Prize Wheel, where you can win an instant prize, such as a stainless mug, a USB power bank, a thumb drive, and more. Everyone is entered to win the grand prize: a Travel Drone!
Must register prior to January 21, 2023. Register for Free Admission here ($40 after 1/21/2023)
See press release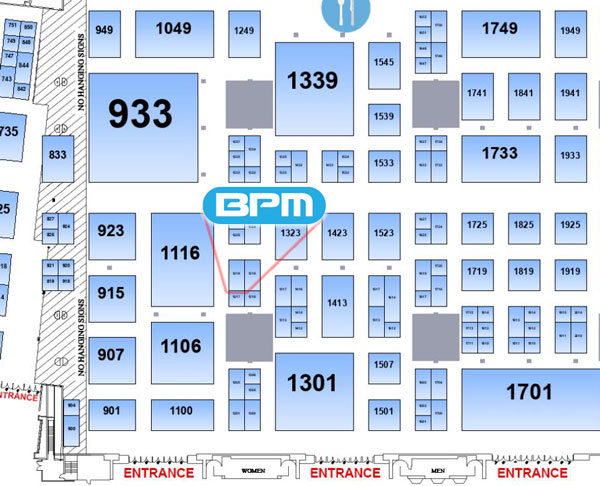 Hourly Schedule
Daily Schedule
10:00 am

-

6:00 pm

Day 1

Tuesday, Jan 24
9:00am

-

6:00pm

Day 2

Wednesday, Jan 25
9:00am

-

12:00pm

Day 3

Thursday, Jan 26