The 2800ISP Semi-Automated On-Board Device Programming System
In-System Programming Station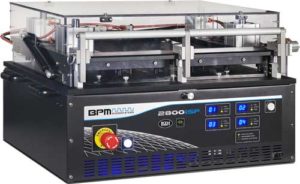 The model 2800ISP is BPM Microsystems' production solution for in-system device programming. Combining the unmatched performance and flexibility of BPM's site technology with a custom-designed test fixture, operators can easily program flash, microcontrollers and other device technologies on-board after reflow.
The semi-automated design of the 2800ISP uses a pneumatic fixture with built-in safety features to actuate the pressure plate. Once actuated, the circuit board makes contact with high-quality pogo pins, specifically engineered to achieve exceptional signal integrity. Ideal for medium and high volume production, the 2800ISP is configurable and can program up to 16 devices in parallel.
Programming flash components using traditional test equipment can be expensive and slow. With the 2800ISP and Vector Engine® BitBlast, high-density flash memory devices are able to achieve read/write speeds up to 140Mbits per second. This solves the test bottleneck problem while allowing the operator to program the latest data just-in-time, all while attaining a very low programming cost per device.
BPM Microsystems' technical experts work within your PCB design specifications to provide a custom turn-key solution. The 2800ISP includes the software and hardware to program on-board right out of the box. With a removable pogo-cassette, the programming station can be reconfigured in the future for new jobs. The robust fixture requires little maintenance and can provide years of service. This scalable, modular design allows for easy process duplication globally.
Power— We combined our powerful Vector Engine Co-Processor for high-speed programming with true universal device support to give you the ultimate parallel ISP programming solution for high-density NAND, Flash, MCUs and more.
Speed— Experience record-breaking speeds and eliminate the testing bottleneck with our model 2800ISP with 8th Gen Vector Engine Co-Processor technology, capable of achieving an amazing peak operating rate of 24Gbits per second!
Versatility— With up to 1200 pins for programming and functional test, get a production-ready solution right out of the box. Quickly reconfigure the 2800ISP by simply changing our unique pogo-cassette interface to match your next project.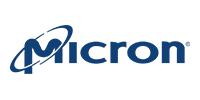 Intrigued?
Learn How BPM Microsystem Delivers Maximum ROI