Nordic Bluetooth Device Released in Latest BPWin Update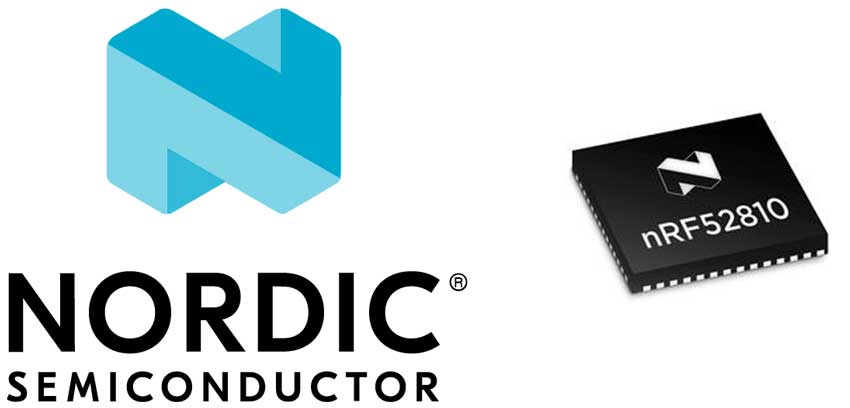 9th Gen Support for Nordic Semiconductor nRF52810-QFAA-R7 Low Energy Bluetooth 5.2 SoC
BPM is pleased to announce 9th Generation support for the Nordic Bluetooth Device nRF52810-QFAA-R7 system on chip (SoC). It is an ideal candidate for less complex applications and also as a Bluetooth LE connectivity processor in larger applications. The socket used to program the device, FVE4ASMR48QND, is fully compatible with BPM's 9th Gen manual programmers (2900 and 2900L) and automated programming systems (3901, 3928, and 4910); it is also compatible with BPM's 8th Gen line of manual and automated programmers (no longer sold by BPM, but still in use world-wide and still serviceable).
The Nordic Bluetooth Device nRF52810 has protocol support for Bluetooth LE, including the high-speed 2 Mbps feature. It also supports ANT and 2.4 GHz proprietary protocols. It is extremely power efficient and is Nordic's smallest SoC (together with nRF52811) with its 2.5 x 2.5 mm CSP package.
It is built around an Arm® Cortex-M4 CPU running at 64 MHz. It has numerous digital peripherals and interfaces such as PDM, PWM, UART, SPI, and TWI. It also has a capable 12-bit ADC. Above all, it has exceptionally low energy consumption, achieved using a sophisticated on-chip adaptive power management system.
Stand-alone performance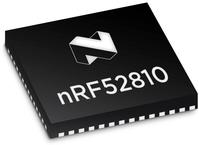 The Nordic Bluetooth Device nRF52810 is the ideal compromise between advanced performance, functionality, and cost. It is more than powerful enough to be used as a stand-alone SoC in middle to lower-tier applications. Similarly, it can be the perfect companion network processor, combining Bluetooth 5 connectivity with a more powerful main application processor.
Over-the-air device firmware update
The nRF52810 is a flash-based SoC and fully supports over-the-air device firmware updates (OTA DFU). 
Applications
Beacons

Network processor

Disposable medical sensors PC peripherals

Remote controls

Fitness sensors

Toys

Logistics and tagging

Air-fuel wireless charging 
Specifications:
Manufacturer:

Nordic Semiconductor

Part Number:

nRF52810-QFAA-R7

Device Type:

nRF52 Microcontroller with ARM

®

Cortex-M4 32 bit processor

Device Size:

192 KByte Code Memory with 4 KByte FICR & 4 KByte UICR
Algorithm Programming method:

SWD protocol
8-bit Bytes:

268443648

Memory Regions:

0h-2 FFFFh; 1000 0000h-1000 0FFFh; 1000 1000h-1000 1FFFh

Vcc(program):

3.3

Electrical Erase:

Yes

Set programming:

Yes

Package:

QFN(48)

9th Gen Socket Solution:

FVE4ASMR48QND

Available on

BPM's Process software BPWin

Versions released after

05/05/2021
Nordic Semiconductor Support
Nordic Semiconductor devices supported by BPM Programmers are currently 17*. 
| | | | |
| --- | --- | --- | --- |
|   | Supported* | Socket | Price |
| Data I/O | No |   |   |
| BPM | Yes | FVE4ASMR48QND | $742.90 |
*As of publication
9th Gen
9th Generation Site Technology delivers the fastest programming times, 2 to 9 times faster for flash devices. Vector Engine™ Co-processing with BitBlast offers the fastest programming speeds in the industry, vastly increasing throughput for automotive MCUs.
BPWin Software Support
In order to fully take advantage of new device support from BPM Microsystems, you'll need a version of BPWin after 05/05/2021. New programmers come with one year of software support; if your software contract has lapsed, please contact Inside Sales to take advantage of daily additions and improvements in device support.
Number of Devices Supported by 9th Gen